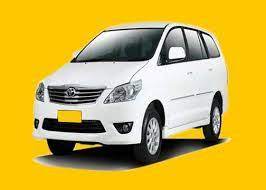 When traveling in a new city or trying to reach your destination, comfort should be your main criteria. The term 'premium' provides you with luxury featured car and a safe and comfortable journey. When you are hiring these types of cars, you get the best kind of performance.
The accuracy and the features of the car give you a brand image or as you would call it travelling in style. In fact booking premium cars, you get experienced drivers and all other facilities that you would not get if you catch public transport or travel in a taxi.
• Experience: When you opt for premium cars, it is guaranteed that you would get to enjoy the most comfortable journey. When you are going for long trips, public transports and taxis could make you uncomfortable. The seats and the jerking could really get frustrating at times. For these reasons, luxury cars are so much favoured by people.
They provide you with a top quality air conditioning system, music system to listen to music when you are travelling, designed and comfortable seats. You get all of these when you hire premium cars in West Bengal. The cars are so beautifully designed that they cancel out all the noise from the outside and provide you with serene travelling experience.
• Security: When travelling, security should be given utmost importance. The premium cars are actually durable vehicles and have a high-performance capacity. The safety features would ensure that you do not feel insecure while you are travelling. The sturdier construction of the vehicle helps it stand out from others and makes it so unique. The ABS brakes, lane drifting, sleep detectors all these features you get to take advantage of when you hire premium cars in West Bengal.
• Experienced Drivers: Whether you have booked a car for airport car drop off or pick up, the driver you get is experienced in making you feel comfortable. From carrying your luggage to helping you reach your destination on time, they know it all. They know all the small shortcuts and would help you to avoid any kind of traffic jam which might otherwise cause a delay in reaching your destination. If you are taking car services to pick you up from the airport and your flight delays, they would wait for you there and would have a placard with your name on it. This way you do not have to go through any hassle of finding them.
• Top-Quality Features: The robust features of the premium cars would really leave you speechless. When it comes to the ultimate luxury, premium cars provide you with everything from leather seats, sleek design, etc.
While choosing the company makes sure that you visit the company website once to do thorough research. Also, read testimonials when it comes to the service quality of the company. Travel in style with your family and friends with premium car services in a new destination. Quality companies always give priority to you and your family's safety.