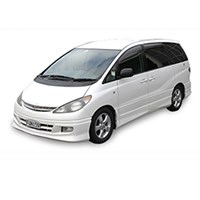 According to the changing lifestyle choices in this modern world, more and more people are considering car rental service as a mode of transportation. Traveling by car, whether for your daily work or for pleasure trips, is very common these days. One of the biggest reasons to rent a car is the convenience that it brings. It is almost easy to rent a car these days given to the ease of booking over the phone or online. With reliable operators providing car rental service, one can choose the desired car from an extensive fleet of rental cars that include a compact SUV, electric vehicle, hatchback, sedan, luxury, MUV, SUV, etc. The cars for rent are usually well-maintained with comfort-enhancing utilities such as recliner seats, mobile phone charger and modern technology like a GPS system to make one's ride to their destination a smooth and hassle-free one. Depending on the mode of operation, car rental service providers in local circles charge customers by the duration or by the distance. Some travelers hire cars for a specific purpose, for pick-up and drop-off services and airport transfers. Clients can choose their desired car for rent from an extensive range of automobiles as per their budget and preferences.

Advantages of car rental service:-

Renting a car comes with several advantages, which are as follows:

• A pick and drop facility can be opted by you as per your convenient time while traveling by train or a bus, you have to follow a definite schedule. One can avoid this hassle by renting a car.
• Experienced drivers are available in the car during your tour or journey and there is absolutely no problem if you don't know how to drive.
• By availing the car rental service, you have the option to choose your desired car as per your need. One can compare the prices of different car rental services and can choose one that suits your budget.
• One can avoid the soaring taxi fare by availing car rental service.
• You can travel to remote areas by availing car rental service while a bus or train will drop you at a certain point and cannot reach the remote places.

Kolkata is known to have one of the best road networks in India. There are multiple car rental companies offering inter-city and intra-city transportation services. The car rental companies have marked distinct places for providing a high-quality array of car rental service in Kolkata. The offered array of car rental service is rendered by the experts to give the desired car as per client need. Apart from this, offered rental services are executed as per the customers need and stipulated time frame.

The car rental service in Kolkata is provided with an experienced driver who offers you a hassle-free journey and also lets you reach your destination on time. The car rental companies provide a magnificent range of vehicles to its users. The range of vehicles provided by the car rental companies comprises of small and large four-wheelers, the most luxurious and premium sedans, convertibles and super premium SUV's, that suit all budgets and purposes. The provided cars for rent are well maintained for the hassle-free and enjoyable driving experience. Highly experienced professionals are available to provide these car rental services in Kolkata with best possible management.

Thus, it is highly suggested to choose the best car rental company to avail the car rental service in Kolkata for a hassle-free and enjoyable journey at very competitive prices.
This entry was posted on May, 31, 2021 at 12 : 44 pm and is filed under Car Rental Service. You can follow any responses to this entry through the RSS 2.0 feed. You can leave a response from your own site.