Reasons To Hire A Car Tour Package For Kolkata
Posted by Admin on May, 31, 2021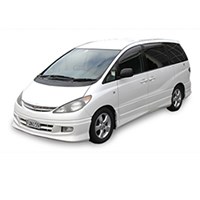 Kolkata is called the city of Joy. It had been the previous capital of the country and is regarded to be one of the most important ports. The city of Joy is a place with history, culture, diversity, and modernization. It is regarded to be one of the must visit places of the country. Though Kolkata is really small compared to the other metropolitan cities on the globe, it actually is quite gigantic.

A perfect city tour of the city needs a perfect transport system hence various companies have special Kolkata car tour package services to explore the city well. Here is a list of a few reasons exactly why would you need t hire a car tour package service.

1. To explore the city
Most importantly as a visitor or even a citizen, the city of joy has a number of places waiting to be explored. The main monuments and places of visit are spread across the city in such a way that to cover up most of the places, you are sure to need a car.

2. Traffic
For a city that ranks amongst the top populated cities of the country, the traffic is huge. The number of rich people living in Kolkata is comparatively high hence the number of cars on road is more, which subsequently leads to higher traffic. At this point, a rented car will help you avoid those excruciating traffic time.

3. Personal space
It can be unanimously agreed upon that while renting a private car for your city tour in Kolkata you also rent on personal space. The car would be just restricted to you hence keeping your belonging there would be perfectly okay and is sure to give you a hassle-free experience in your tour. Many places in the city forbid you to bring a couple of things which may seem like a necessity like a leather belt, wallet, cell phones, and a camera. So a personal car would be there to assist you.

4. Self satisfaction
For anyone taking on a Kolkata car tour package services the most important feeling is satisfaction. The city has pieces of history along which needs to be witnessed without a tinge of a hurry but for that to happen you are sure to need your own personal vehicle.
Hence a rented vehicle at your service does the needful.
This entry was posted on May, 31, 2021 at 12 : 47 pm and is filed under Car Rental Service. You can follow any responses to this entry through the RSS 2.0 feed. You can leave a response from your own site.