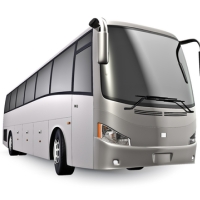 Hiring a bus for group travel is an obvious thing that one does. Especially in summer, it becomes tough to travel from one place to another for a tour and travelling purposes. This is the time when one should be hiring a luxury bus from Kolkata luxury AC Volvo bus services. This will provide great relief in the hot and humid weather of Kolkata. Your journey will be relaxing and tension-free, and it will be easy to assemble everyone in one vehicle. Therefore it becomes a stress and hassles free journey when you choose to hire a Volvo bus.
But before you choose, here are certain things that you need to check and n confirm your booking.
After you hire AC coach make sure that it is working
While you are travelling in or out of Kolkata, it is better to hire a luxury Volvo bus for all your family and friends to accommodate. The reason is that the temperature usually in here is humid and hit and it becomes tough to handle everything. The AC coach keeps everybody going and makes the journey relaxing by providing a cool surrounding to be in. This is the reason why hiring an AC Volvo is a cool idea and also make sure that it is working better.
The Seating Capacity
The setting capacity is very important. What is the point of hiring a bus that doesn't accommodate all your passengers comfortably? Therefore one should be looking for a bus that can accommodate everyone perfectly without much problem. Also, check that the seats on the bus are comfortable and soft for you to have a comfortable long journey.
Check whether the bus is properly maintained or not
Usually, Kolkata luxury AC Volvo bus services provide you with buses that are well maintained and good. But sometimes it might happen that the bus is not maintained properly and are not organised properly. In such cases try and visit personally to check the bus in order to see if everything is perfect and fine. If there is something very wrong speaks to the concerned person about the problem and get it solved. This is because a fault can ruin your whole trip and fun.
The Driving Staff
Make sure that the driver is trained and the other staffs on the bus are we mannered and friendly. Speak to your transporter about this matter and get somebody who is experienced and expert and trained. They should be certified for safety and should behave properly so that you can communicate all your problems to them during the journey frankly and get it solved as soon as possible. This is one of the most essential points that you need to check before hiring a bus.
Check that the transporter is experienced
The transporter from whom you are renting the bus for your trip needs to be experienced and trustworthy. If you are travelling with friends and family, you cannot trust a new transporter who started recently and is still inexperienced.
These are some points that you need to check before you hire a luxury Volvo bus for travel.