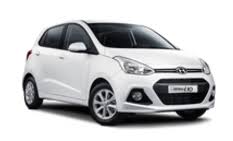 The car has become an essential need in the day-to-day lives of people. But all people do not own cars. For people who do not own cars yet need one for their personal or professional use, car rental services are always available.
But all car rental services in metropolitan cities like Kolkata do not provide with the best facilities that a customer can get. Therefore, people always look for a one car rental service Kolkata that can provide them with the best facilities and advantages that one can get.
Finding such car rental services in Kolkata is not that hard as it seems to be. Such car rental services are available in different parts of Kolkata for people who do not own a car of their own or have a damaged car that is yet to be repaired.
Characteristics and Advantages of Car Rental System
Today renting cars from car rental service providers has become very easy. With proper research work done, a person can rent a type of car from the car rental service providers and thus fulfill his needs with ease. Here are some advantages and aspects of opting for car rental services.
• Easy Quoting for the Whole Travelling Fleet: Car rental service providers provide their customers with different kinds, sizes, and brands of cars that ensure a proper and safe journey for the entire traveling fleet without the rise of any space issues and compensations.
• Low-cost Prices: Renting cars from car rental services has become very easy as well as cheap. They provide very inexpensive rates of renting and traveling in their cars.
• Attractive Offers and Discounts: Car rental service companies bring forth various types of attractive offers for their customers and also provide high percentage discounts for special occasions and seasonal holidays.
• User-Friendly Websites: Most car rental service companies have their websites and web pages that are very user-friendly. Their customers can easily go and check their websites on the internet and know about the various facilities, offers and discounts and also the types of cars provided by the service companies.
• User-Friendly Methods for Application: There are different methods for applying and renting cars from car rental service companies. These methods provide the customers with all the information they need to know and follow before renting cars for their use.
• Easy Renting Periods: The customers can also find the facility of easy renting periods. There are various plans and offers available for the customers to select as per the time for which they want to rent cars.
Due to the availability of new systems and methods of payment and deposits, finding and opting for an A one car rental service Kolkata has become very easy and efficient. Car rental services in Kolkata have also made the renting and pick-up of cars available at different remote places and areas of Kolkata.
The A-one car rental services in Kolkata also provide the facility of multi-language, making the communication between the service provider and the customer easier and user-friendly.