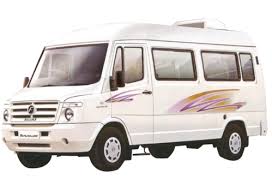 Not always, it is possible to bring out your own car for solving your purpose. Maybe you need to travel to a different State for any occasion or on a business tour. In such cases, it is more helpful if you take the journey in a car on rent, instead of bringing your car. Even if you are having many people with you, you need to rent a car. Rented cars in Kolkata are cheap considering to other metropolitan cities. This article is all about different cars that can fix your individual needs.
• Luxury Cars on Rent: If you are thinking to plan a long trip to the outskirts of a beautiful village, luxury cars are all that you need. Long drives can be tiresome and sick if you do not get luxurious seats and a great air conditioner in the car. Having a spacious interior is also what you need. Don't worry about that as car rental services in Kolkata bring the most spacious cars like SUVs for rent. Some of the top choices of customers are the Mahindra XUV, Toyota Fortuner, and the Mahindra Scorpio. You can also choose from other options like the Honda Jazz or the brand new Honda City.
• Premium Cars on Rent: Official or business tours require premium cars. These cars look stunning on the exterior and dazzling on the inside. With great comfort, you also get top-notched features in the car. Even after having all these, you still do not need to compromise with space. Premium cars come from big brands like BMW, Volkswagen, and Skoda.
• Wedding Cars on Rent: When you rent cars for a wedding in Kolkata, you can be sure that the car comes with great floral decoration. Wedding is an auspicious event. It is one of the most important days of your life. Make sure that you choose the right car according to the number of people whom you need to carry. Suzuki's Swift Dezire, Chevrolet Beat and Tata Indigo are good to carry the married couple. For the guests, you can choose Tata Sumo, Chevrolet Tavera, or the Mahindra Scorpio even.
• Mini Buses on Rent: Are you planning to go on a family excursion? Well, in that case, you need a minibus, which can carry about 13 to 26 passengers. Kolkata Tempo Traveller service and Tata Winger are the most-chosen ones by the customers. They are spacious and have adequate legroom, and they feel cosy inside.
• Luxury Coaches on Rent: If you need a big option to carry more than 30 or more people to a long distance, luxury coaches are the best. Individual rental companies even have Charter buses on their list, which you can rent if you need non-AC buses. There are also provisions for AC luxury bus services from Volvo. These coaches might be slightly on the costlier side, but the luxurious experience that they give is priceless.
Above mentioned is a list of some of the top vehicles that you can rent in Kolkata. They serve you on every single purpose.