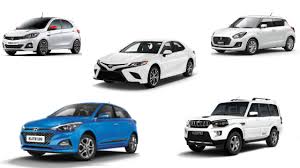 Kolkata, also known as the town of Joy, is a city that includes many historical and cultural features. One of the most beautiful sights you can see here is the wonderful nature of this city and well-preserved history. Being a hiker, you will still want to go on short excursions and discover the surrounding attractions of a place you know little.
Near the town, there are a variety of spots offering quiet, scenic beaches, busy towns, or rural villages which you can easily visit using any Kolkata car travels. You'll have spoilt your choice of these beautiful places. And thanks to national parks and gardens there are some nice choices for those who enjoy nature.

These are the most wonderful places that you shouldn't miss on your single day trip to Kolkata:
● Dakhineshwar Kali Temple -
Established back in 1850, this temple is a place you would like to visit if you like architecture. Here is the Goddess Kali statue, situated in the centre of a hand-carved lotus. Other temples, including those dedicated to Lord Shiva are worth visiting in the area.
Distance from Kolkata - 13kms.

● Fort Raichak -
Tourists can not skip the inclusion of Fort Raichak on the list while planning a day trip close to Kolkata. Now a resort, Fort Raichak is a beautifully charming British property. This 200-year-old spot offers an impression of absolute leisure for English clubhouses, rooms with views of the river, tennis courts, a luxury spa, lush green lawns and private pools.
Distance from Kolkata - 50kms.

● Bakkhali -
Bakkhali is famous for its 7 km long, white sandy crescent beach, which tourists can explore for a one day trip in the vicinity of Kolkata. This location is the perfect way to avoid the city's chaos and noise. Travellers will also enjoy the Crocodile Park in addition to the sunset from the watchtower. In addition, the surrounding mangrove forest can be visited by visitors
Distance from Kolkata - 132kms.

● Henry Island -
A short day trip from Kolkata to the island of Henry can also be explored. There are miles of sandy beaches and clear sky. This is a wonderful place to visit. Travellers can also enjoy the freshest catch they ever find famous local specialities. But don't come back without a little swim in the sea.
Distance from Kolkata - 130kms.

● Diamond Harbor -
This location is one of the attractions to visit from Kolkata for one day. Located on the River Ganga, you can see the confluence of Bay of Bengal. The sea is one of the major attractions that the people pay attention, as does the appearance of this place. You can enjoy a nice picnic with your family in this palace.
Distance from Kolkata - 57kms.

● Kolkata Snake Park -
Started in 1977, Snake Park is a perfect place to spend a day near Kolkata. Spread over 2 acres of magnificent and lush greenery, this incredible park. In the field, you will be able to see terrariums of the king cobra and pythons, and even some marsh crocodiles
This entry was posted on November, 05, 2020 at 15 : 42 pm and is filed under Car Rental Service. You can follow any responses to this entry through the RSS 2.0 feed. You can leave a response from your own site.